This video was made following the cuts made in 2009 by the MN legislature.
The HelpMNSmile campaign strives to improve access to dental care for all Minnesotans and improve the health and wellness of those most at risk. Minnesota's adult benefit set was cut in half during the 2009 legislative session after a difficult budget year. These cuts resulted in a lower standard of care and the elimination of essential services.
While the cuts eliminated many services and put restrictive limitations on what was covered, it also eliminated one of the major diseases of the mouth. There are two major types of diseases of the mouth – tooth decay and periodontal disease. Currently, the state Medicaid program only covers treatment for tooth decay. When left untreated, people are at risk for further health issues including increased risk of health disease, stroke, diabetes, and even preterm labor.
The mouth is an essential part of our overall health.
HelpMNSmile believes that by reinstating adult dental coverage and providing necessary treatment for individuals with special needs, the state will save taxpayer dollars. It will ensure the correct use of health care dollars by decreasing unnecessary ER visits and preventing complex health issues. The cost of dental-related visits to hospital emergency rooms in Minnesota has been estimated at over $150 million over a three-year period. We believe that Minnesota can be a leader in improving oral health in Minnesota.
Click here to learn more about the work HelpMNSmile is doing on improving access through increasing reimbursement rates under medical assistance.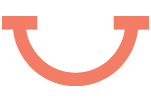 The good news is that we can do something about it!
Supporting "Help Minnesota Smile" means significantly improving access to critical dental care services across Minnesota and improving the standard of care.
Why Aren't We Smiling Now?
In 2009 the Minnesota legislature cut the adult dental benefit because of a budget deficit. Under the current law, Minnesotans on Medical Assistance can receive limited care. Low income adults in the state are most likely to report having problems due to the condition of their mouth and teeth, with the top issue they are experiencing is pain (Health Policy Institute, 2015).
Example 1:
The current statute does not allow full-mouth x-rays to be taken. Full-mouth x-rays are necessary for a proper diagnosis of a patient's oral health. Instead, Medical Assistance only covers bitewing x-rays and a certain number of periapical x-rays, which must be done together in order to get a correct diagnosis. Combined, bitewings and periapical x-rays cost the state more money than if they covered a set of full-mouth x-rays.
Under the current statute, medical assistance will provide coverage for only one of the two major types of mouth diseases – tooth decay. But individuals with periodontal disease are unable to receive the care that they need.
Example 2:
Patients on Medical Assistance can receive a comprehensive exam once every five years from their dentist. But if they switch providers within those five years, Medical Assistance will not cover a comprehensive exam by their new provider, even though it is essential for a proper diagnosis and to develop a thorough treatment plan.
The HelpMNSmile campaign is working to reinstate the adult dental benefit set that was in place before 2009. What would this mean? Dentists would be able to provide the care these patients actually need.
Example 3:
Medical Assistance does not cover root canal treatment for posterior teeth. So, an otherwise salvageable tooth must be extracted instead of saved by proper treatment. This can lead to difficulties for a patient such as not being able to chew food properly.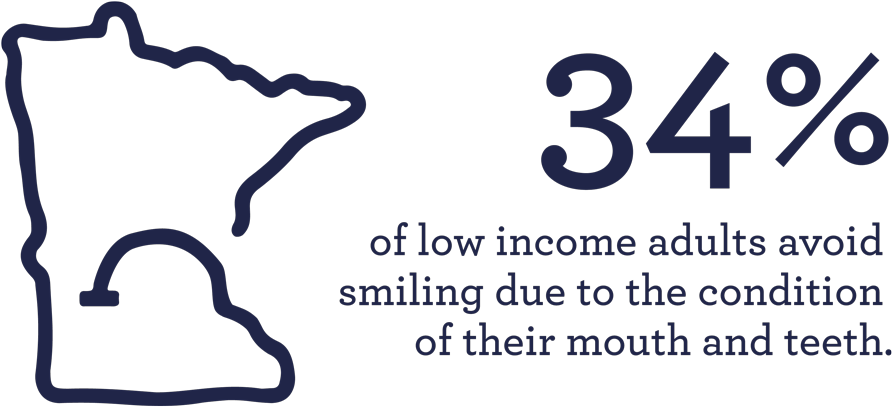 You Can Help
Give People Dental Care They Can Smile About!!
We need your support today. Take the pledge to help us ensure that lawmakers, state agencies, and the Governor are thinking about the Minnesotans who need our help to access the care they need.